We are confident that you will feel at home at Anew Chiropractic. Our caring staff will speed you on your way to optimal health through expert chiropractic care & massage therapy using the latest technology and techniques. Meet our team members below…
Dr. Eric J. LeBouef received his bachelor degree in science from Louisiana State University in 1997 and his doctorate from Texas Chiropractic College (TCC) in 2001. Dr. LeBouef is a Certified Chiropractic Sports Practitioner (CCSP) specializing in the treatment of soft tissue injuries.
He has received additional certifications in:
Acupuncture
Physical Medicine and Rehabilitation of Spinal and Extremity Disorders
Massage and Bodywork (RMT) 2000
As an intern, Dr. LeBouef completed over 150 hours in Orthopedics at Baylor Sports Medicine Institute and 400 hours of physical medicine and rehabilitation at ABC Hospital/Consultorio in Mexico City, Mx.
Dr. LeBouef has an interest in sports and fitness and has conducted seminars dealing with alternative medicine, as well as, gait analysis for runners and walkers with Austin Runners Club, Austin Fit, Dallas Fit, Woodlands Fit, and The Leukemia & Lymphoma Society's Team in Training. He has also completed the Dublin (Ireland), Dallas White Rock, and Austin Motorola Marathons along with numerous other half marathons.
TREATMENT PHILOSOPHY
There are numerous philosophies among the chiropractic profession regarding the treatment of patients. I design a patient's individualized treatment plan based on reproducible outcomes. My initial concern is to get a patient out of acute pain and then progress the patient into a strength and conditioning regiment, followed by preventative education.
Dr. Yael Gurwitz-Elkin is prenatal Webster certified and pediatric certified through
ICPA4kids.
She loves working with pregnant moms, babies, kids, athletes, and more. She received her doctorate degree from Palmer College of Chiropractic Florida in 2006. Dr. Gurwitz-Elkin's passion is pre and post-natal and pediatrics. She is a part of the Texas Chiropractic Association & is certified through the
International Chiropractic Pediatric Association
.
She also loves to work with athletes such as runners, swimmers, tri-athlon athletes and more.
She has received special certification in Graston techniques.
She uses quite a few chiropractic techniques and soft tissue techniques including ART, kenesio taping, SOT, Thompson technique and more.
Dr. Gurwitz-Elkin practiced in Florida for eight years and belonged to Florida Chiropractic Association and Society. She transferred to Texas due to her husband's job. She is a mother of two boys and enjoys doing outdoor activities with her family and traveling.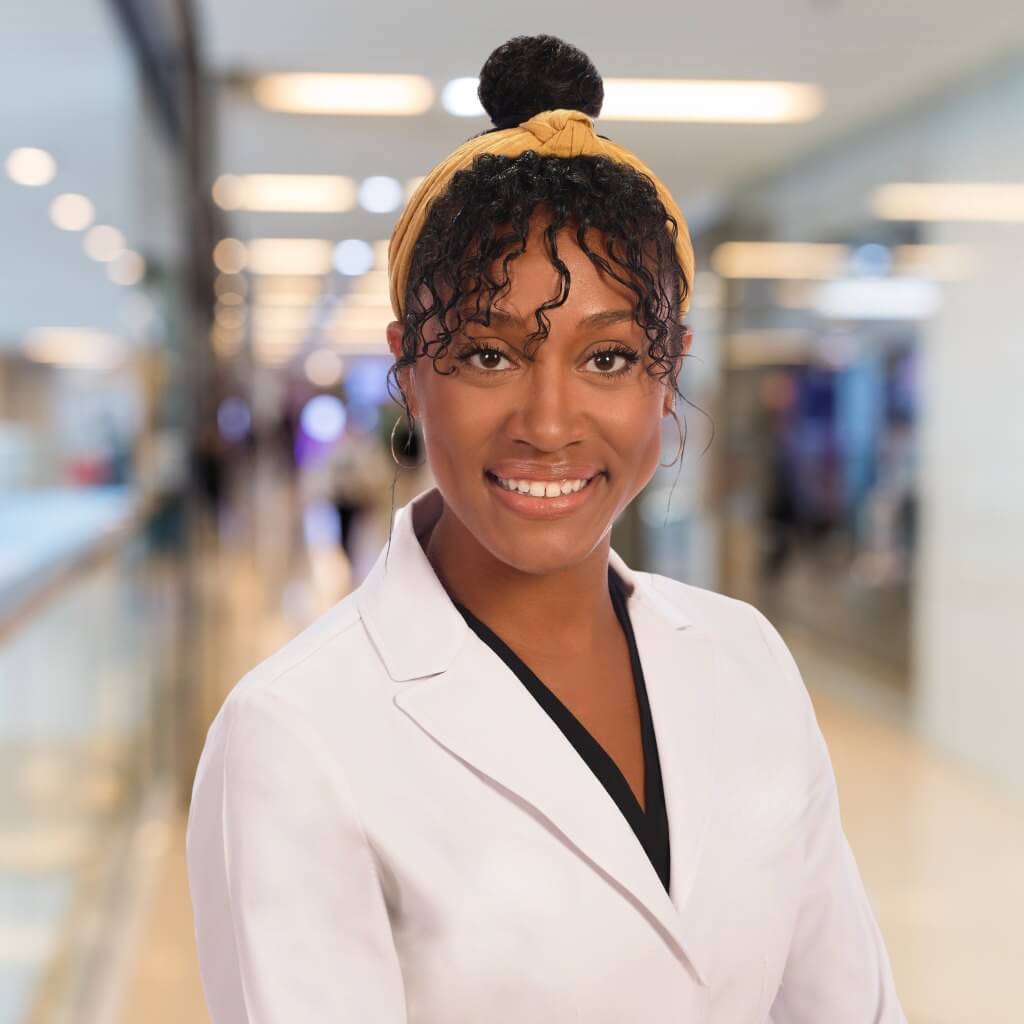 Lindsay Ross, NP
Lindsay Ross, originally from Alexandria, LA, set out to become a Nurse Practitioner more than 10 years ago. Transitioning into the field of aesthetics wasn't even on her radar at the beginning of her journey. She simply wanted to do something that helped people primarily in the field of cardiology.
As her career progressed, Lindsay worked in several sectors within the medical community, including cardiology, neurology, and primary care. While working in neurology she very frequently performed Botox injections on patients in need of the treatment due to chronic migraines and muscle spasticity. It was at this time that Lindsay realized that she had a knack for skillfully administering injections, with many patients noting that the injections she performed were not as painful as ones they had previously received.
While her career was incredibly rewarding, Lindsay found herself in a balancing act between her professional and personal lives. As a loving wife and mother who was doing her best to stay actively involved in her family's life, the demands and the hectic work schedule that her profession required were taking a toll on her.
Around this time, as Lindsay was entering her 30s, she began doing what many of us do at that stage of our lives- researching skincare solutions and treatments. And, as many of us have also experienced when dipping our toes into the bottomless pool of skincare information, she was confused and overwhelmed by the amount and variety of treatments being offered. It was at this point that Lindsay realized that if she, a medical professional, was having trouble navigating all of the skincare information out there, then she couldn't possibly be the only one.
This was the spark that began her passion for aesthetics. Lindsay made the decision to become certified in the field of the injectable aesthetics not just so that she could make informed decisions for herself, but so she could then use her knowledge and skillset to help others who were grappling with all of the same questions that she had been.
Lindsay's extensive experience in the medical field drove her to create a wellness/aesthetic practice to fight obesity and continue to educate on the significance of weight loss and its link to cardiovascular disease, and to provide aesthetic services from a clinical standpoint. A passion project that organically came into fruition through an aspiration to help others.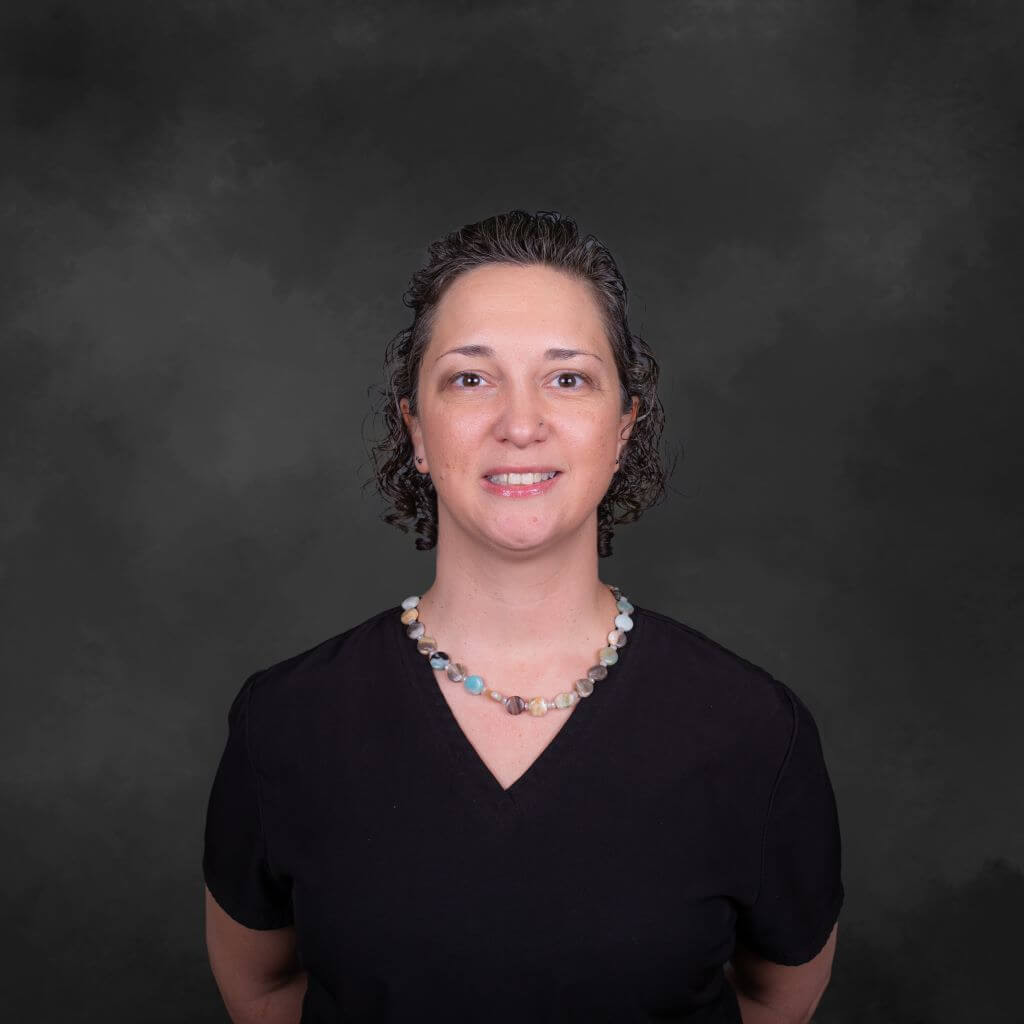 Brandin Thibodeaux
Brandin Thibodeaux did her massage training at East West College of Healing Arts in Portland, OR. She has been licensed since 2005 and ran her own practice in the Portland and Newberg areas for over 10 years. In that time she worked with many other physicians in her town including Chiropractors, Physical Therapists, Acupuncture, and Primary Care Physicians. She worked extensively with auto accident clients, pre and post procedures, pregnancy, headache, elder massage and general maintenance work.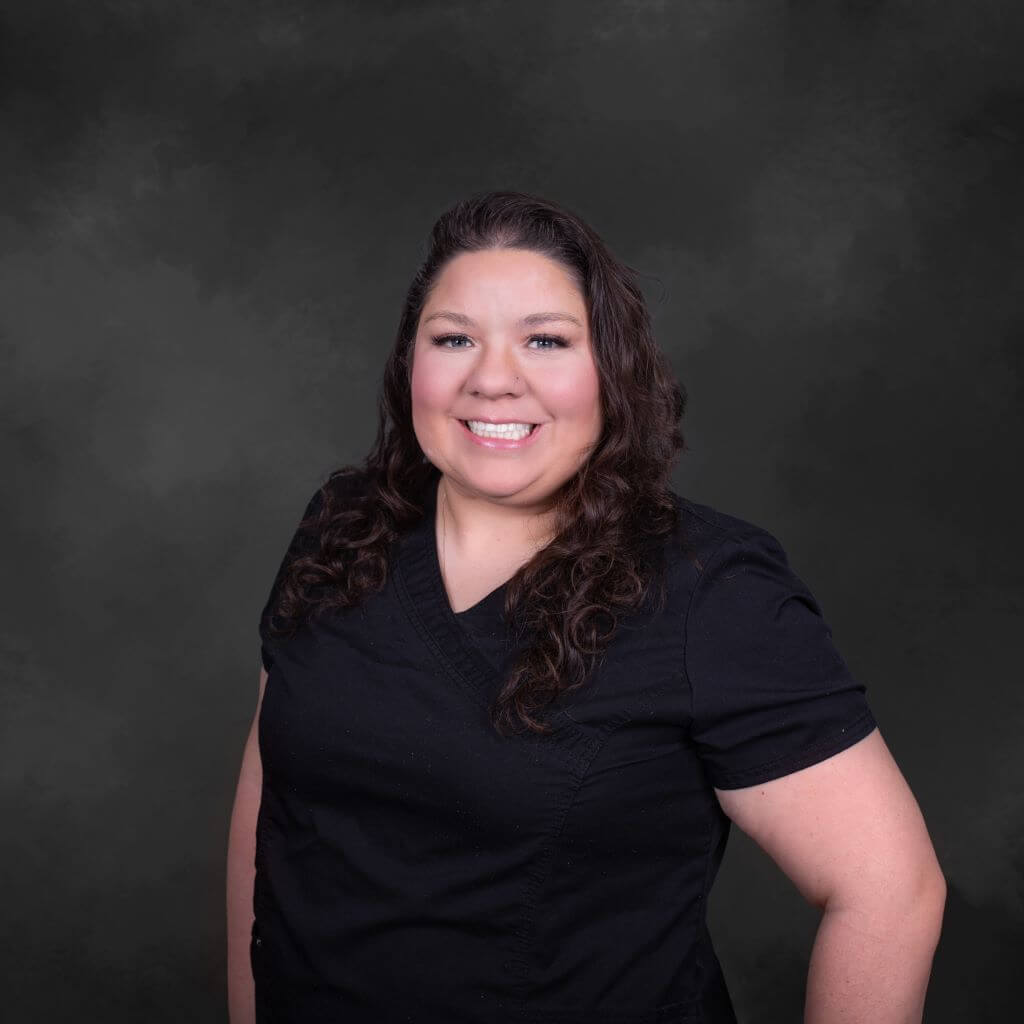 Jordan Laws
Jordan has been a licensed massage therapist since 2016. She studied at Steiner's Texas Center for Massage Therapy. Since then she has worked all over Houston before joining Anew at the beginning of 2021. She works in a therapeutic way with pressures ranging from light to deep. She is certified in sports massage, cupping and reflexology, with her strongest technical being deep tissue and sports. Jordan uses her knowledge of the body & understanding of movement to create a massage that fits each person's needs.
Awesome personalized service from front desk to practitioner and therapists. Thank you for great service and caring provided. Feel tip top today. Thank you for your dedication to a job well done! Mary The Woodlands
Brandin Thibodeaux
She uses a therapeutic approach, which can range anywhere from light touch to deep and heavy massage work and stretching. Her passion is to help and to educate people about their one and only body. She helps clients have better body awareness and utilizes resources available.
She has studied pregnancy massage, essential oils, Thai massage and craniosacral therapies. Her approach focuses on the individual body at the time and tries to make every session its own. She believes massage is a great asset to any treatment already being used or is a great service in its own.
She has studied Craniosacral Therapy with the Upledger Institutefor over 10 years (www.upledger.com) and recently trained in Craniosacral for pediatrics as well as conception, pregnancy and birthing. She is currently working to become certified in Craniosacral Therapy. Since starting at Anew she has worked extensively with infants and children.
She married a Cajun and now lives close to her husband's family in the Spring, TX area. She is the mother to a daughter and a son and is part of a large multi-generational family. Her family is very important in her life as well as gardening, her kitties, music and travel.
Jordan Laws
As for her specialties, while it is true that deep tissue massage and sports massage share some similarities, they both target muscular issues. Jordan enjoys performing deep tissue massage or a sports massage because she knows that these massages will stretch the tissue covering muscles as well as knead and press the muscle itself, aiming to break up knots and stress. 
Through an understanding of each person's desired results, she receives a lot of satisfaction from not only custom tailoring each massage session to the needs of the individual, but also from seeing repeat clients with scar tissue from prior injuries recieve relief, or simply working out mobility issues for them through working on their problem areas.
 This brings her, and her clients a lot of satisfaction.